Bronze Sponsor: Checklist
Get your data out of forms and into Salesforce!
Checklist is a 100% native Salesforce application that empowers users by creating simple questions to drive action and accountability into your business. Use Checklist to free your teams from paper forms, re-keying of data, and transcription errors. Instantly access data in Salesforce from customer onboarding, inspections, and compliance recording. Act on that data by auto-creating tasks, capturing photos, attaching documents, and recording GPS location for each response. What will you do with Checklist?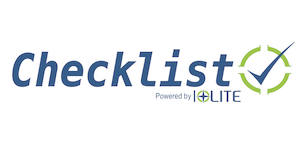 UP